June 17, 2017

Richard Phillips discusses sci-fi on the show and shares some of his writing process. The interview covers his Rho Agenda series and his new project in the fantasy genre.
Length –

36m:00s

Phoenix Lights –

24m:25s

Rick is asked about the Phoenix Lights incident from 03/13/1997
Kwinn & Shoff –

31m:21s

Review of the interview
Richard Phillips
Sci-fi Author of the bestselling series Rho Agenda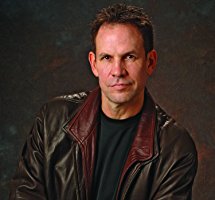 Born in Roswell, New Mexico in 1956, Richard Phillips graduated from West Point in 1979, qualified as an Army Ranger, and served for several years as an officer in the United States Army. In 1989, he graduated with a Master of Science degree in Physics from the Naval Post-Graduate School, completing his thesis work at Los Alamos National Laboratory. He then spent three years as a Research Associate at the Lawrence Livermore National Laboratory, before completing his tour of duty as an Army Officer.